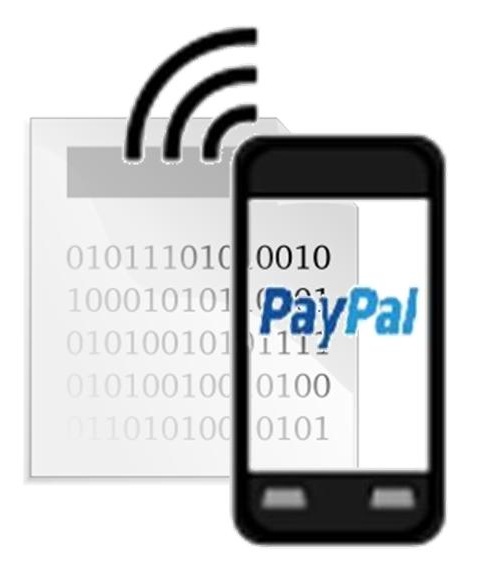 Mobile devices are a fact of life in today's society. Many of us have grown dependent on our smart phones, tablets, and other portable platforms for the tasks of day to day life—even our employment has changed in an era where we are expected to be connected all the time. One of the biggest areas to see this change is in credit card transactions, and the largest service for online transactions is seeing a whopping increase on cell phones and tablets. PayPal credit card processing transactions in 2013 on mobile platforms saw an exponential increase, far beyond what even the online service predicted. The 93% increase means that 15% of all transactions through the PayPal service now come through the use of mobile devices.
PayPal has traditionally under-predicted their sales volume, and this year is no different, except perhaps in the sheer volume of increase the vendor saw. With a prediction of $20 billion, PayPal credit card processing transactions on mobile platforms outperformed that by a full $7 billion, nearly half-again the expected volume.
Of course, the company's tight partnership with eBay accounts for the bulk of these transactions, but PayPal stands in the next quarter to see an additional potential revenue increase of roughly $1 billion from its recent acquisition of Braintree, a credit card processing service designed to help small businesses accept such transactions, which closed up shop in December and subsequently re-opened. The service still uses its own identity and website, but is now under the auspices of the Internet transaction giant. However, since the new subsidiary outsources most of its credit card transactions on the back end, PayPal likely won't see these numbers directly as part of its future reports. It is unclear at this point whether PayPal intends to change Braintree's model and begin handling these transactions itself, but even if they are scattered across varied outsourced services, the figures stand to bolster PayPal.
While this all seems like massive numbers, the numbers aren't as big as they seem in the grand scheme of things. Not only are the figures a bit smaller than they appear on the outset, in 2013 the numbers are actually far down from previous years. In 2011 and 2012, by comparison, PayPal credit card processing transactions on mobile platforms saw increases of 567% and 250%, respectively, as opposed to this past year's 93%.
However, PayPal isn't concerned about the decline. Consider that in 2011 the idea of online transactions across varied mobile platforms was a relatively new idea, gathering a formerly nonexistent customer base and cementing a service model. Consider also that PayPal hasn't been the fastest when it comes to adapting their platform for mobile devices. These two factors mean that before 2013, the company was gathering in a user base that had been hungry for such a service but hadn't had access before. It is now making positive steps to maintain growth, such as the aforementioned purchase of Braintree and the similar acquisition of StackMob in December. With steps like these, PayPal is definitely poised to remain at the top of the heap for online mobile transactions in the future.