Levi Strauss Hires Wal-Mart Exec to Expand Ecommerce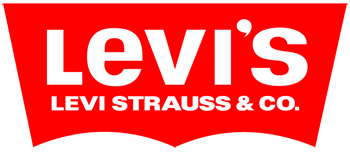 Popular jeans manufacturer Levi Strauss & Co is looking to expand its ecommerce operations and is looking to a Wal-Mart Executive to help them do so. Ecommerce credit card processing and operations are no longer a luxury for companies, but a necessity to survive and thrive in this day and age, and Levi has hired Marc Rosen, former senior V.P. of global ecommerce at Wal-Mart, to improve their operations.
Strong Credentials
Rosen's list of credentials is strong. At Wal-Mart he held responsibility for the global design, operation, and expansion of Walmart.com, and it is hoped that he will do the same for Levi, expanding ecommerce credit card processing operations across the board. In addition, Rosen served as the senior vice president of information systems at Wal-Mart, and was responsible for the global supply chain, store system, and merchandising. He has held leadership positions in Ernst & Young as well.
Working for Levi
Rosen will be the new executive vice president and president of global e-commerce operations. He will be directly responsible for the Levi.com and Dockers.com sites, as well as the high-growth markets for the company in China, France, Germany, Japan, the United Kingdom and the United States.  His services are needed, as while over the past few years, the manufacturer's ecommerce has seen steady growth, this month it was reported that first quarter profits were down by 53% due to corporate restructuring. Levi's credentials and savvy when it comes to ecommerce credit card processing and operations will go a very long way towards recovery of these profits, and, Levi hopes, an eventual increase. He will have a challenge ahead as he seeks to drive growth in the company as well as recovering the customer loyalty base and building sustainable profits in the future.