Protect against Fraud when Accepting Credit Cards Online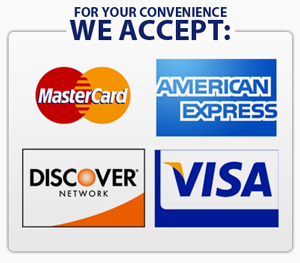 It's easier than ever to start a small business out of the comfort of your own home. Services like PayPal and other merchant services allow the acceptance of credit cards through the Internet and mobile devices and it's easy as pie to get set up to do so. This new business model, however, carries with it, its own set of challenges and you need to be careful that you are protecting yourself and your clients against fraud.
Protect Your Customers' Data
The PCI Data Security Standard makes you responsible for protecting your clients' data. The 2013 LexisNexis True Cost of Fraud Study demonstrated that merchants accepting credit cards online account for 42% of fraudulent transactions, up from 2012's 31%.
Fortunately, there are a few things every online merchant can keep in mind, to reduce the chances of fraud.
Verify the billing address
Match the shipping address to the billing address
Stay on top of your business' PCI compliance
Understand that you are liable for failure to comply
Know that you can lose your card acceptance privileges
Breaking It Down
Verifying the billing address, and matching it to the shipping address, are important steps in making sure that the person making the payment is actually the account holder. An overwhelming percentage of false transactions go to addresses that don't match the billing address. This is especially true if the shipment is going to a major shipping port like Miami or Los Angeles.
You should always do your homework regarding the PCI compliance of your merchant service provider. Make sure that they are meeting the minimum (and probably more) PCI standards. If they don't, it's time to change merchant providers. This is especially important because when it comes to online transactions, you bear the responsibility. If the transaction is fraudulent, you bear the total loss, and even worse, your business could suffer fines and you could even lose the ability for accepting credit cards online, which will be devastating to your business.